Acupuncture and herbal medicine for fertility takes a different approach to improve and  increase the chance of pregnancy.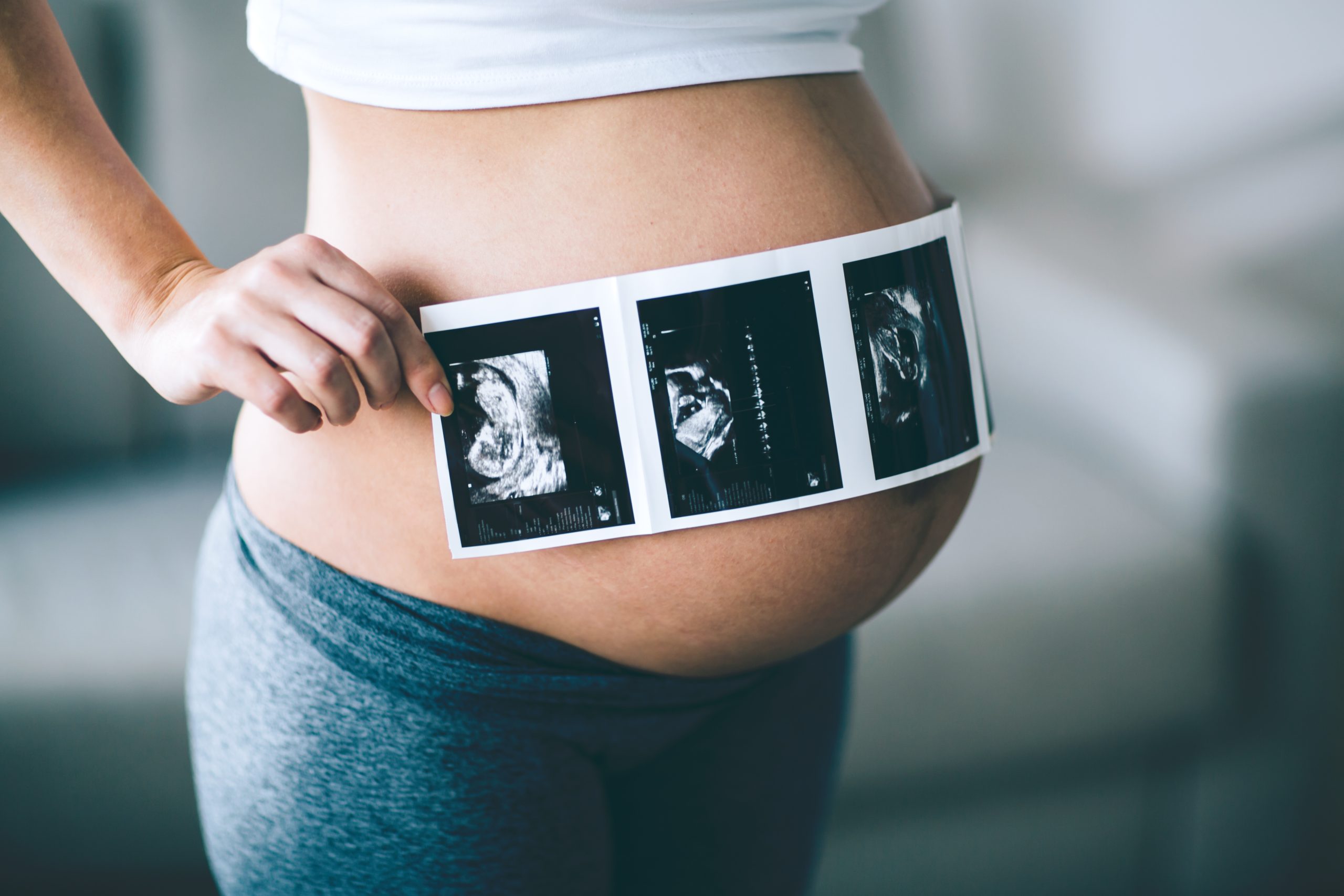 Month after month of being unsuccessful can lead you to feel directionless and hopeless. It can often be difficult to know what diet, supplements, exercise, or self-care is best. It's easy to get overwhelmed with information, and what works for one person, may not work for another. This can lead to incorrect diets, exercise, and the wrong supplements. That's where fertility acupuncture thrives! We focus on the causes of fertility troubles. We do that by making adjustments to the body through acupuncture, Chinese herbal medicine, diet, and lifestyle modifications. This creates a healthy environment for pregnancy.  
What Is Acupuncture And Chinese Herbal Medicine?
 Acupuncture itself is under a branch of Traditional Chinese Medicine that dates back thousands of years. Although the terminology describing the function of acupuncture has shifted since the evolution of modern medicine, it is simple. Acupuncture has two main functions: 
To move highly oxygenated, healthy blood to different parts of the body

Trigger a cascade of biochemical reactions to correct pathologies in the body. It is common to hear that we work with "Qi, Yin, and Yang". These are foundational Chinese terms to describe complex chemical reactions or physiological processes that occur in the body every moment of your life. 
Johns Hopkins has a nice breakdown of what is under the umbrella of Traditional Chinese Medicine. The article is useful to read when you decide if this is the right fit for you. As stated in the article, one of the biggest functions of traditional Chinese medicine as a whole is balance. We ensure that there is a balance between the external world with the internal functions of the body. An easy and understandable example of this is the nutritional level of the food (external) you eat would affect/alter the rest of the systems in the body because of the amount of vitamins/minerals you absorb (internal). You can check out the article here.
The other main concept that separates acupuncture and Chinese medicine from the modern allopathic framework is that you are not your symptoms. We do not just treat symptoms. That appears to defeat the purpose of medicine, right? Wrong. Our job is to find your "why" and treat it, so your symptoms go away. 
For example, if a patient has irregular periods, western medicine may put them on the pill and BAM, the period is regular again. The symptom is corrected, but the "why" is still there. Why was the period irregular in the first place? Was it due to poor nutrition, weakened digestion, poor liver function, high cortisol levels and stress, or a combination of a few? All of these factors (and more) can determine our "why". Correct the "why", correct the symptom. 
Herbal medicine is another effective tool in creating change in the body. As herbalists we use herbs, seeds, leaves, flowers, roots, which all have certain effects on the body. By blending them with each other in a specific way, we create a formula for our patients. These formulas are built and modified differently for each person in our office. That is the beauty of traditional Chinese medicine–this medicine is highly individualized! We could see 10 different fertility patients who need 10 different herbal approaches in order to help them get pregnant. The Cleveland Clinic does a wonderful blog post on the function, safety, and purpose of herbal medicine here.
How Is Fertility Supported By Acupuncture And Herbal Medicine.
Now that you understand the basics of traditional Chinese medicine and acupuncture, it's time to dive into specifics. How can fertility acupuncture help get you pregnant? Just like the example above, the rules don't change much. We are still seeking your "why". From a western medical standpoint, your "why" could be PCOS, endometriosis, low hormone levels like estrogen, progesterone, or AMH, fibroids, amenorrhea, or the dreaded unexplained infertility.
Under the Chinese medical lens that's actually not the case. Again, you are not your symptoms, or your diagnosis for that matter. A series of events, like diet, illness, stress, and sleep complicated the dynamics of your body. With fertility acupuncture, we are able to unfurl the knot to put you in a better position to get pregnant. Once we understand your why, we put together an individualized plan tailored to you what your body needs. 
The main difference between regular acupuncture and fertility acupuncture is the addition of cycle-based treatments to enhance each phase of the menstrual cycle. As a reminder, one of the main functions of acupuncture is to shunt highly oxygenated blood to specific areas of the body. It's also important to note that because blood is the transport system in the body, it also helps to move hormones and nutrients around as well.  
The use of herbal medicine has dated back thousands of years and can help to correct issues coming from your internal organs. Commonly, we tend to see digestive problems, poor circulation, stress and anxiety, and an overactive liver causing some unwanted symptoms. These issues can all play a part of the difficulty in getting pregnant. It is our job to address the issues most concerning for each individual. Chinese herbal medicine is a safe option under the supervision of a qualified herbalist. This option can be extremely helpful in getting results quicker with the addition of acupuncture. 
Using Traditional Chinese Medicine With A Modern Fertility Acupuncture Approach
 Fertility acupuncture helps to optimize each of the four phases of the menstrual cycle. During the menstrual phase, we encourage the building of estrogen levels. When we reach the follicular phase, we move blood (hormones) to the ovaries to produce a healthy follicle (or follicles if undergoing IVF).  Once we are in the range of ovulation, we have a treatment to help trigger the body to ovulate. Finally, during the luteal phase, we have a treatment to slow blood flow in the uterus, calm the nervous system down, and strengthen the digestive system. The digestive system is not only sensitive to increased levels of progesterone, but is crucial in nutrient intake during pregnancy. Check out an article from the American Pregnancy Organization here to learn more!
Our office puts a modern spin on traditional acupuncture to help increase blood flow even further. By using frequency specific electric stimulation on certain fertility acupuncture points, we can cause vasodilation of those vessels which floods the area with even more healthy, hormone and oxygen-filled blood. This treatment is known as electroacupuncture and is starting to get noticed by the medical community and reproductive endocrinologists. Reproductive endocrinologists are even requesting patients that are undergoing IVF use electroacupuncture as an additional tool to boost efficacy during the stim phase as well. 
Fertility Acupuncture Points And Their Locations
 A common question that we get asked is where do the needles go during a fertility acupuncture treatment? Although each treatment can vary, especially when in different phases of the menstrual cycle, there are some fertility acupuncture points that stay pretty consistent. Overall, you can expect most of the points to be located below the knee, below the elbow, and on the lower abdomen. Occasionally, the treatment will be done face down and points will be needled along the spine. Here are a few points that we commonly use, and sometimes we even send our patients home with a few points that they can do acupressure on when they need it.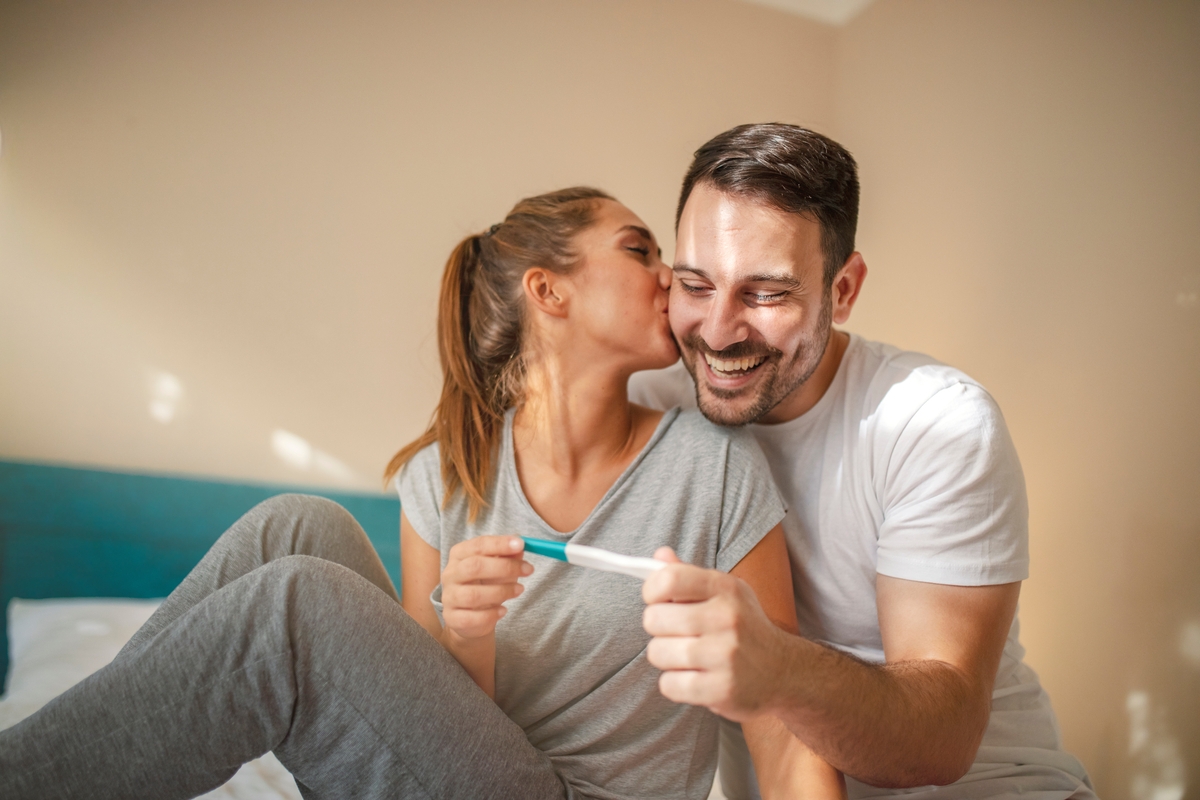 Fertility Acupuncture and Herbal Medicine Success Stories
Using TCM For A Successful Pregnancy After Miscarriage
 "I found Hawthorne Acupuncture after experiencing 3 early first trimester miscarriages. After my third miscarriage, I didn't know what my next steps should be – there's so many potential paths to pursue. After some research, I decided that acupuncture would likely be a good fit for me (spoiler alert: I was right). Cheryl quickly responded to my online inquiry and we set up a consultation. The consultation confirmed I was in the right place. We began working together and a little under two months later, I was pregnant again. The goal was to stay pregnant and I've been hitting milestones with Cheryl ever since.
I am now at the start of my second trimester (!!) and I'm so thankful that Hawthorne Acupuncture is a part of my pregnancy journey. I always look forward to my acupuncture appointments as I know it will be a chance to relax my mind and body. Beyond the acupuncture itself, Cheryl is incredibly supportive and cares deeply for her patients. I've learned so much about my overall health, especially hormones and digestion, that can be useful beyond pregnancy. Pregnancy loss is isolating, even when you have a wonderful support system in place – but when I started to work with Cheryl, I really felt like someone was in my corner on a whole new level. I am excited to keep working together through the remainder of my pregnancy!" -M.M.
Traditional Chinese Medicine For Baby Number 2
"Hawthorne Acupuncture has by far been the best practice I've ever visited! And I've been to a lot 🙂 I first met with Cheryl when I was having very low energy after my period was over, one year after giving birth. My husband and I were also hoping to conceive again, and I just felt my body needed more support. Within three months of acupuncture & herbs, my energy was back to normal and we got pregnant with baby #2! Couldn't recommend Cheryl & Hawthorne enough! She's my go to now for postpartum & additional women's health support." -L.P.
Pregnancy After Amenorrhea Using Herbal Medicine and Fertility Acupuncture
"Cheryl is the best! I started seeing her when my husband and I wanted to start a family and within a month I was pregnant! Cheryl is a great listener and has truly been there for me throughout these beginning stages of pregnancy. She has answered my panicked emails late at night and I truly feel like she has been my partner throughout this process! I trust Cheryl's opinion and I can't imagine going through this process without her. It would definitely benefit anyone to visit Hawthorne acupuncture (and I am extremely picky with health care providers so I mean it!)" -C.S.
Cost of Fertility Acupuncture and Herbal Medicine
Check out our blog post here (insert blog post link) to get more information about the financial costs of fertility acupuncture. Here's a little secret, it is far cheaper than going through IUI or IVF. It is important to remember that not only is the purpose of fertility acupuncture to help get pregnant, but it is also going to improve your health and wellness as well. You'd be surprised how digestion, sleep, stress, headaches, and menstrual cramps fade away while going through this process. And as always, we provide free consultations to answer any questions, and provide our best recommendations on how this process will work for you.
Get the fertility and pregnancy support you need from a doctor you trust.
It's true that there is a ton of information out there to pick through, and it can be completely overwhelming. Imagine having someone meet you where you're at and help you along, with your own individualized program. Dr. Cheryl Kujawinski, DACM, L.Ac is a board certified practitioner who has had over 12 years of experience doing just that. By isolating not only what the issue is, but why the issue is occurring, she formulates a treatment just for you. Think of the process as part acupuncture, part herbal medicine, part lifestyle coaching, and part cheerleading all wrapped up in one. 
Fertility and Pregnancy Acupuncture Treats:
Menstrual/Ovulation Irregularities: long or short cycle, PCOS, fibroids, anovulation, amenorrhea, dysmenorrhea.

Fertility Education: cycle tracking, fertile window, symptoms analysis

Lifestyle Improvements: diet & digestion, stress & anxiety, sleep, heart health and circulation, emotional and physical wellbeing.

Reproductive Assistance: IUI preparation, IVF retrieval and transfer preparation, At-home insemination.

First Trimester and Beyond: nausea/vomiting, fatigue, ligament/muscle pain, and all the other odd symptoms that are specific to you during pregnancy.